Applications for the 2023 COE Season is currently closed.
Check back in January for the 2024 dates.
After a couple of challenging years, we are excited to bring back in person juries. Along with our in-country partners we were able to pivot through a pandemic and kept on backing up farmers around the world.
14 International Juries will be available for jurors and observers in 2023. (13 Full COE + 1 Pilot Program). It is worth highlighting the first ever Taiwan in-Person Jury as well as the first Ethiopia in-person Jury. We are constantly working on offering the best experience possible for our applicants. Below you will find the dates for every corresponding jury. Even though we seek to avoid any changes, at times slight date changes might occur. The dates below are the cupping dates.
We work towards having jury and observer positions assigned by sending out the official invitations between 60 and 90 days before the first international jury cupping date. We will constantly update the following folder for date changes and important notes. Please check it constantly. If you have any questions please email: [email protected]
Please note we are currently in the process of gathering all pertinent information regarding travel restrictions at the host countries above. We request you to continuously check this folder for updates and travel indications. Please do not incur in any airfare until you have received an official invitation from ACE.
International Jury Dates
Colombia: Sep. 27- Oct 1, 2023
Brazil: Oct. 24- Oct. 27, 2023
Perú: Oct. 30- Nov. 3, 2023
Indonesia: Feb. 4-9, 2024
Ecuador: Jan. 29- Feb. 2, 2024
For Observers (First time applicants):
Your company must first become a 2023 ACE member for you to apply for an observer position. Observers will participate in all activities and cupping along with the rest of the international panel, with the exception that observers' scores are not taken into account for calculating final punctuation of the coffees. Observers will receive all feedback and stats in the same manner jurors will. Observers will pay for their lodging and some meals.
Observer spots are limited. SET Students will receive priority consideration.
Considerations during Invitation Process
Company is a current member of ACE
Company participation in past COE Auctions
The intent of the applicant or applicant's company to serve as a dependable buyer of the country's coffee
Broad country representation on the panel including the Americas, Europe and Asia
Applicant's availability
Applicant's skill and attitude according to statistics and contribution to previous COE juries
Date and time of jury application registration
Jury Applicants Must:
Be a skilled cupper willing to adhere to competition protocols
Be a professional working in the coffee industry
Understand and speak English
Be a part of the staff of a 2023 ACE Member company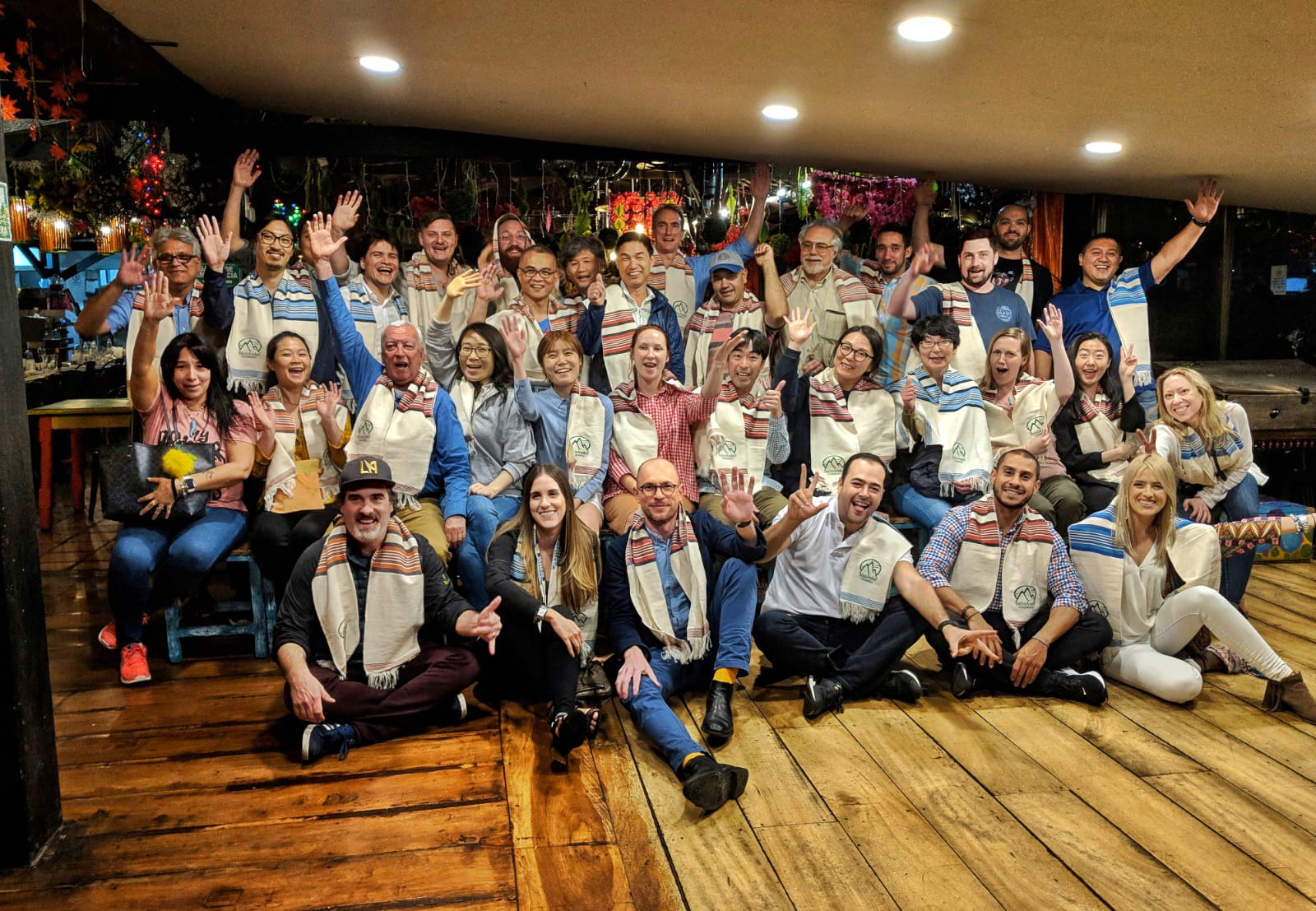 How To Apply & Confirmation Information
Select countries, in order of preference. Juries have limited capacity and fill up quickly. ACE will offer qualified jurors one (1) of the three (3) requested countries. International juries must be balanced geographically. If the jury in a country of choice is full for your region, you will be offered another country.
Pay the one-time jury fee. This fee will be valid for one jury spot.
International Juries must be balanced geographically. Therefore, registration does not guarantee a particular country.
ACE will contact you via email with the formal invitation letter asking you to respond to the invitation for your assigned country. Further information (location, hotel, and farm tours) will then be provided. Please do not purchase air transportation until you have received a formal invitation.
Jury Fees & Expenses
The jury fee is $250 USD. Jury fees are returned to the COE host country to offset the cost of the competition.
Jurors will need to buy their air fare to and from the competition.
Cancellations
If you accept a jury invitation and need to cancel, please let ACE know immediately. Hotel reservation deposits are often nonrefundable and therefore, lost if we are unable to find a juror replacement. ACE staff may offer you a spot on another jury (subject to availability). Paid jury fees are non-refundable unless you have chosen 4 countries and ACE staff has been unable to place you on one of your 4 country choices without an acceptable substitute.